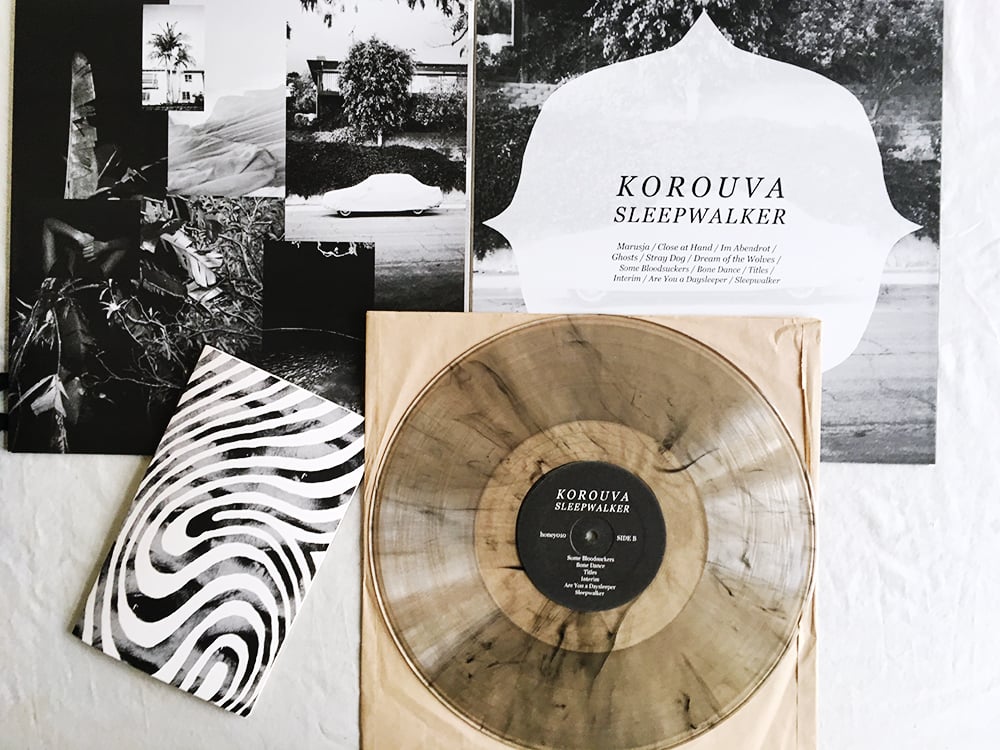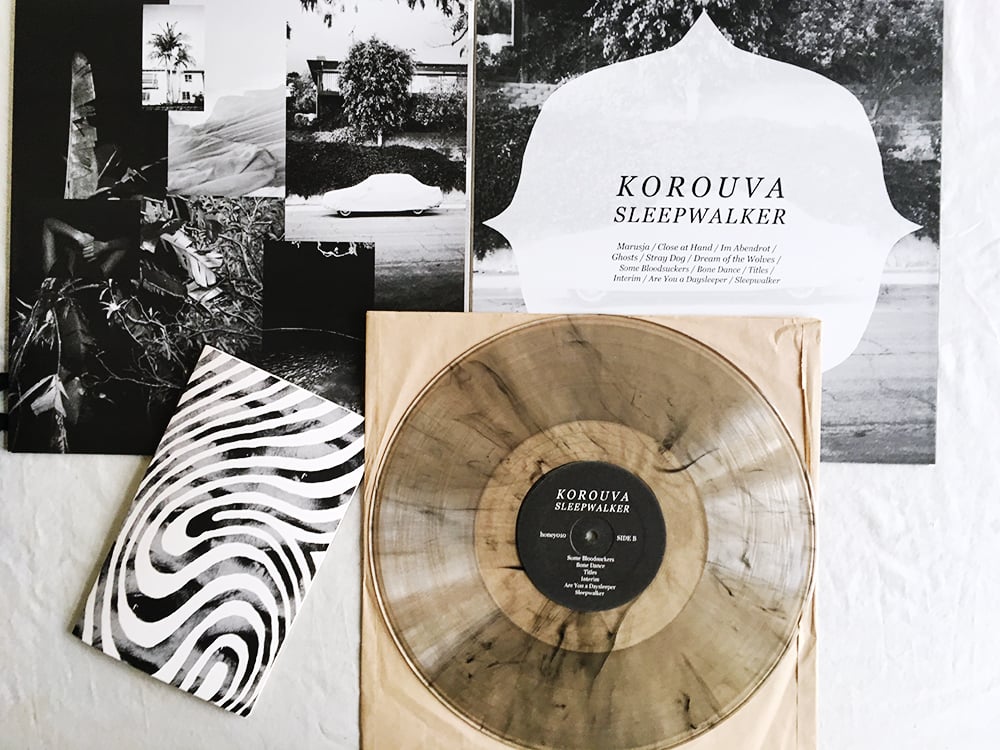 Sleepwalker Vinyl
$25.00
KOROUVA -Unbearable Romance (2011) (Khrysanthoney), VINYL, $25.00
Review from Aquarius Records:
"As we mentioned in our review of Shipwrecks & Russian Roulette, Korouva, aka Miranda Lehman, is probably best know for having that record "stolen" by black metal provocateurs Velvet Cacoon, but separate from the hype, it is a gorgeous collection of murky, melancholy outsider torch songs and is in fact the first in a trilogy of which this is the second part, available on vinyl courtesy of Khrysanthoney.
"Like Shipwrecks, Sleepwalker is another gorgeously minimal and haunting bit of abstract mood music. Lehman's vocals are a mumbled croon, seductive yet mysterious. The music is a lush, washed out hybrid of haunting chamber folk and brooding slow jazz mesmer. Detuned pianos warble though clouds of hiss and static, the melodies lilting and achingly melancholic. Tinkling chimes drape over slow chordal swells, and darkly brooding, shimmery faux strings swirl and soar. Everything muddy and murky gives the proceedings a definite Caretaker vibe, as if these tracks were all culled from some old wax cylinder.
"Hushed minimal ballads drift into droned out black ambient creeps, which drift into what sounds at times like alternate universe Tom Waits; that sort of Nighthawks at the Diner dingy dive bar house band playing mournful laments for all the drunks and lonely hearts.
"Like with Korouva's Shipwrecks, there's still a huge gloom/goth vibe, with Lehman's voice reminding us of Chelsea Wolfe and Zola Jesus, but Sleepwalker shows a definite development, slightly more polished, more textured, less lo-fi and raw than Shipwrecks, without losing any of the emotional urgency that made the first record so intense.
"Gorgeous, haunting, mesmerizing stuff, we of course recommend getting all three albums. Separate or as a trilogy, all three of these LPs come highly recommended!"
Packaged in a thick full color jacket, with an eight page lyric booklet and a Khrysanthoney insert.